There is no doubt that SEO and affiliate marketing go together like bread and butter. If you're not using SEO to promote your affiliate products, you're leaving a lot of money on the table. Affiliate marketing can be a great way to make some extra money, but it's important to use SEO correctly in order to maximize your profits.
In this blog post, we will discuss how to use SEO for affiliate marketing. We will cover the basics of SEO, as well as some advanced techniques that will help you boost your traffic and sales!
What is SEO Affiliate Marketing?
SEO affiliate marketing is a type of online marketing that employs techniques and strategies designed to improve a website's search engine rankings and ultimately increase web traffic. Typically, affiliate marketers partner with companies or other websites in order to promote their products or services by placing ads on their sites, linking back to the companies' websites through special tracking links, or other methods.
Through this partnership, website owners can earn commissions from the sales resulting from their SEO efforts. In order to be successful at affiliate SEO marketing, it is important for website owners to invest in high-quality content and search engine optimization techniques in order to increase traffic and improve their search engine rankings.
Additionally, it is also critical for SEO affiliate marketers to develop effective relationships with other industry players, such as advertisers, publishers, and influencers. By doing so, affiliate marketers can expand their reach across the web and generate more revenue for themselves as well as for their partners.
What is an SEO Affiliate Program?
An SEO affiliate program is a marketing strategy in which companies allow third-party websites or marketers to promote their products and services in exchange for payment on a commission basis. Typically, affiliates gain access to special marketing materials like online banners, affiliate landing pages, and more, as well as unique tracking codes that can help them attribute sales to their efforts.
Many companies also offer incentives to affiliates who meet certain performance targets or revenue goals, making it an attractive option for those with a strong online presence and a knack for bringing in new customers through digital marketing.
Although the best SEO affiliate programs are often used by larger companies with large marketing budgets, they can also be of benefit to smaller businesses looking to increase their overall web presence. Overall, an SEO affiliate program is a powerful tool for expanding your reach and promoting your brand online.
How Can You Become an SEO Affiliate?
Becoming an affiliate SEO is a great way to earn extra income while working in a field that you are passionate about. To start, it's important to familiarize yourself with the various aspects of SEO and online marketing. This can include things like best practices for content creation and website optimization, as well as strategies for building backlinks and improving search engine rankings.
You should also take the time to identify potential SEO affiliate programs and networks, either by looking through lists of approved partners or by doing your own research on well-known companies in the industry.
Once you've gained a solid understanding of what it takes to be an effective affiliate, it's time to start building your portfolio and marketing yourself to potential clients. This can involve everything from creating custom marketing materials and social media profiles to developing high-quality content for your affiliate website or blog.
The key is always to be proactive and stay up-to-date on new trends in the industry so that you can keep your clients ahead of their competition. If you're committed, disciplined, and willing to work hard, becoming an SEO affiliate could be a fun and lucrative path toward financial success!
What Are The Benefits of SEO Affiliate Marketing?
SEO affiliate marketing is a powerful tool for businesses looking to attract new customers and increase their search volume and web traffic. By leveraging the power of search engine optimization techniques, affiliate marketers are able to match relevant ads with relevant long-tail keywords and content, increasing the visibility of their client's products or services online and attracting more visitors to their affiliate sites.
What's more, affiliate marketing SEO offers businesses the opportunity to track their ad performance closely, providing them with valuable insights on which target keywords yield the most conversions and whether certain ads should be optimized or changed altogether. This makes it an indispensable part of any online marketing strategy, helping businesses to connect with real buyers and build a strong customer base.
So if you're thinking about entering the world of affiliate marketing yourself, be sure to consider the many benefits that come with using SEO tactics in your affiliate marketing campaigns!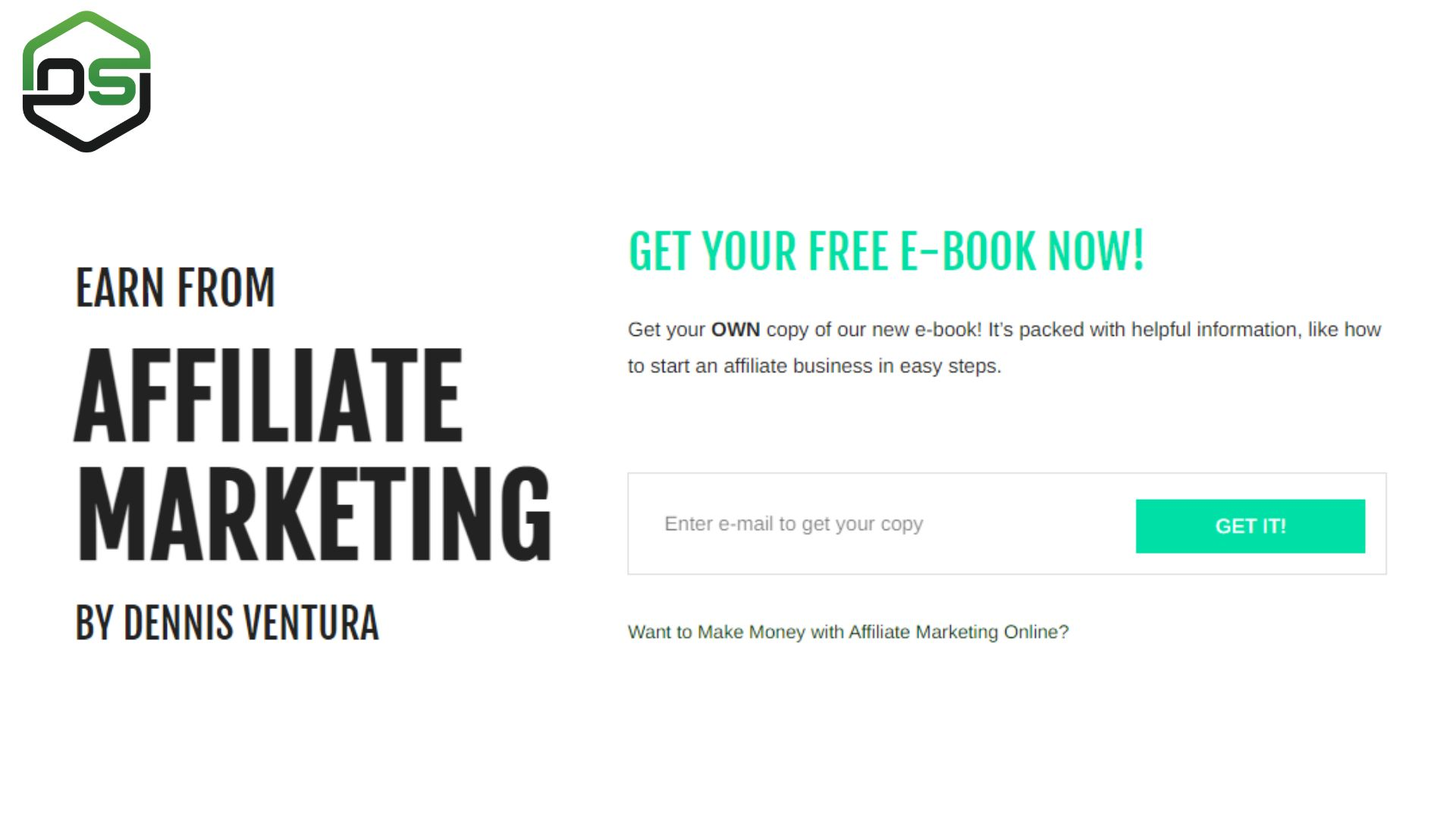 What Are the Best Practices for Being a Successful SEO Affiliate?
In order to be a successful SEO affiliate, it is important to have a strong understanding of the basic principles of search engine optimization. This includes being familiar with popular keywords, crafting effective metadata, and optimizing content for both on-page and off-page factors.
Additionally, an affiliate marketer should leverage various tools and resources in order to stay informed of changing trends in the field. Some useful affiliate marketing tools include search engine ranking trackers and keyword research apps to help them identify new opportunities in the market.
By ensuring that they are well-versed in the latest best practices for SEO marketing, affiliate marketers can increase their chances of success and become top performers in their industry.
How Can Someone Get Started in Affiliate SEO Marketing?
The first step to getting started in affiliate SEO marketing is to identify your niche or target market. This may involve doing a bit of research, either through online tools, surveys, or conversations with others in the industry. Once you have a clear picture of your audience, you can start creating content and building valuable backlinks that will help to reach and engage those potential customers.
Next, you need to develop an effective strategy for ranking well on the Google search results pages. This might include things like keyword research, on-page optimization, and link-building campaigns. Many successful affiliate marketers also focus on cultivating relationships with other bloggers and influencers in order to maximize their reach and build more credibility online.
Finally, it's essential to stay up-to-date with developments in the industry by keeping track of trends and best practices as they evolve over time. With these key strategies in place, you can confidently begin your journey into affiliate program SEO.
Why Would Someone Want to Join an SEO Affiliate Program?
There are many reasons why someone might want to join an SEO affiliate program, including the potential to earn money, build their online presence and reputation, and stay up-to-date with the latest trends in the field.
By joining an SEO affiliate program, you not only gain valuable skills and knowledge related to search engine optimization, but you also have opportunities to engage with other professionals in the industry.
Whether you choose to join a large networking site like LinkedIn or a smaller online community forum, your participation will help you stay current on new developments in SEO and connect with others who are passionate about this field.
Becoming an SEO affiliate is a great way to advance your career as well as enhance your professional network. Overall, there are many advantages to joining this type of program, making it a beneficial choice for any entrepreneur looking to grow their online presence.
Whether you're just starting out or already have an established online business, joining the best SEO affiliate program can help boost your bottom line and expand your reach as an entrepreneur. So why wait? Sign up today and start reaping the rewards of being part of this exciting industry!
How Can You Benefit From Hiring SEO Affiliate Marketing Manager?
When it comes to online marketing, visibility and reach are critical for success. Whether you're trying to promote your own products or services, or drive traffic to affiliate programs, having an effective SEO strategy can help you achieve your goals. But running a successful SEO campaign takes time and expertise that not everyone has. That's where hiring an SEO affiliate marketing manager can be beneficial.
Firstly, by bringing on someone with industry experience and advanced technical knowledge, you gain access to skills and insights that would typically be out of reach. This professional will be able to optimize your affiliate site and content with proven techniques that boost rankings in search engines as well as generate backlinks from high-value sites.
They will also be able to use their insights into the latest trends in SEO so that you can stay ahead of the competition, while monitoring performance metrics and KPIs so that you always know how your campaign is doing.
Ultimately, by enlisting the help of an expert, you are giving yourself a powerful advantage in online marketing—and all for a fraction of the cost of hiring full-time staff! So if you want positive results from your online marketing efforts, look into hiring an SEO affiliate marketing coach or manager today.
Thoughts
As the digital age continues to evolve, businesses and marketers are seeking new ways to reach their target audiences. One effective strategy that is becoming increasingly popular among affiliate marketers is using SEO to drive traffic to their SEO affiliate links.
By optimizing and enhancing the visibility of their affiliate marketing site through key search terms and a series of backlinks, affiliate marketers can boost their chances of capturing the attention of potential buyers and earning commissions on successful sales.
However, in order to fully capitalize on SEO for affiliate marketing, it is important to understand the various steps involved in this process, as well as how to maximize its impact by going beyond basic SEO strategies. By taking these factors into account, affiliate marketers can use SEO effectively to generate more targeted traffic and increase their sales conversions.